Justice Rebeca Martinez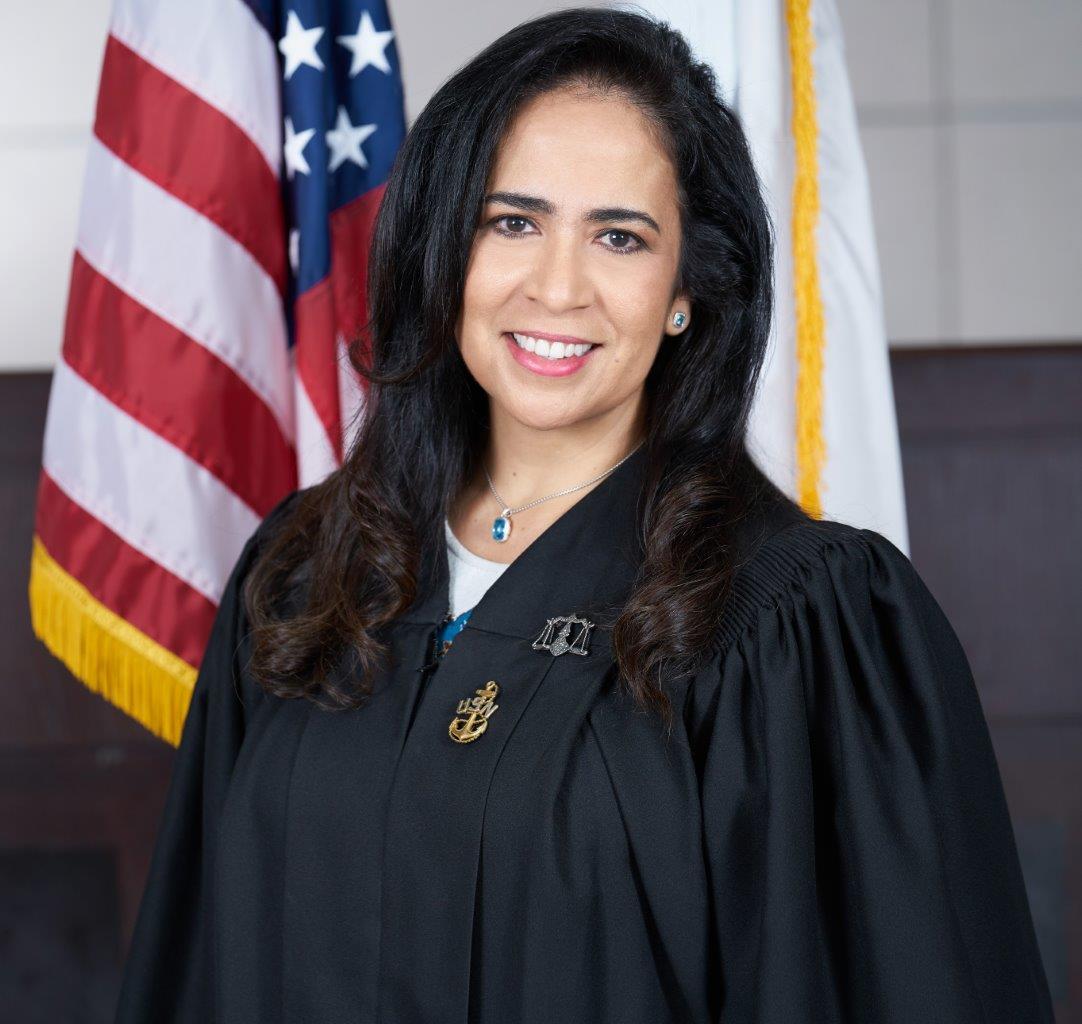 Place 7
Justice Rebeca C. Martinez is the second of five children born to Antonio F. Martinez, a Vietnam War veteran, and his wife, Manuela, of over 55 years. She has lived in military bases all around the country and moved to Corpus Christi, TX just before her father's retirement. Justice Martinez graduated from Incarnate Word Academy with honors and later earned distinction as a University Scholar at Southern Methodist University in Dallas, Texas.
Justice Martinez received her law degree from Boston University School of Law in Boston, Massachusetts and upon graduation was the honored recipient of the Faculty Award. After clerking with a large prestigious Boston law firm, Mintz, Levin, Cohn, Ferris, Glovsky & Popeo, P.C., Justice Martinez returned to Texas to serve with U.S. Magistrate Judge for the Southern District Eduardo de Ases, and later for Justice Federico Hinojosa on the Thirteenth Court of Appeals.
Justice Martinez's private practice began as associate counsel at Thornton, Summers, Biechlin, Dunham Brown. She provided representation and trial defense to individuals, small businesses, and large corporations. Her practice included every aspect of defending cases involving personal injury, premises and products liability, construction defect, oil and gas, environmental and toxic tort, as well as multi-party class action defense.
Justice Martinez then served as Of Counsel to the Law Offices of Ramon Garcia, P.C. in Edinburg, Texas, one of the Top 100 Trial Lawyers in Texas. As President of her own law practice, she continued to represent individuals and entities involved in multi-party litigation both in state and federal court, including actions involving toxic tort, product defect, premises and property liability claims, and enlarged her practice to include family law and criminal defense.
As a member of the State Bar Pro Bono College, the College of the State Bar, the Joseph M. Pritchard Inn, the William S. Session Inns of Court, among others, Justice Martinez has been recognized for her outstanding service to the legal profession and to the public. She is a Sustaining Life Fellow of the Texas Bar Foundation and the San Antonio Bar Foundation, and has served on the Board of the National Association of Woman Judges, the Curriculum Committee for the Texas Center for the Judiciary, and the Mexican American Bar Association, to name just a few. She currently lives in San Antonio, Texas, with her husband David and family.
Staff
Staff Attorney
Briefing Attorney