Celeste Elaine Jefferson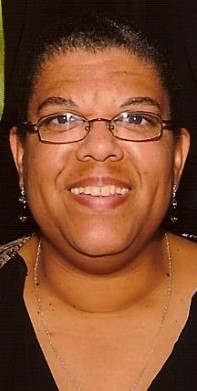 Services for Celeste Jefferson, Chief Justice Wallace B. Jefferson's older sister, will be at 10 a.m. Saturday at the Resurrection of Our Lord Catholic Church, 7990 W. Military Dr. in San Antonio. Burial will follow at Mission Park North Cemetery at 20900 Interstate 10 West.
Visitation is set from 6 p.m. to 8 p.m. Friday at the Porter Loring Mortuary North at 2102 North Loop 1604 East (at Gold Canyon Drive).
Celeste Elaine Jefferson was born January 2, 1962, at the Army's Madigan General Hospital at Fort Lewis in Tacoma, Washington. She died Sunday in Dallas after a brief illness. Celeste was the fourth of six children born to retired U.S. Air Force Major William D. Jefferson and Joyce V. Jefferson.
Celeste graduated from John Jay High School in 1980 and from Rice University in 1984. She started her career with Republic Bank in San Antonio. Celeste flourished during a series of acquisitions and mergers in which Republic Bank, First Republic, NCNB and Nations Bank eventually became known as Bank of America. During her 25-year career with the bank, Celeste transitioned from servicing commercial loans to designing systems that made these complex transactions easier for customers to understand. She received a "Six Sigma" greenbelt certification to improve her project-management skills. She loved her job as a Senior Vice President at Bank of America, and the bank loved her. Bank of America gave Celeste its Award of Excellence in 2007. To her colleagues, Celeste was known as thorough, tenacious, and full of joy.
Celeste had a vibrant community of friends, from high school, college, and in Dallas. She enjoyed connecting with friends and family through Facebook, exchanging stories about her travels throughout the world and news about her canine companion, Raina, whom she adored. Whether she was cooking meals for her friends, or hosting family members at her cherished Dallas home, Celeste's world was filled with laughter. Celeste's wit and wisdom enriched the lives of those who knew her.
In addition to Chief Justice Jefferson, Celeste is survived by her parents, of San Antonio; her other siblings, Roxanne, Darrell, Lamont and Leah; and a large extended family of aunts, an uncle, cousins, nieces and nephews. 
In lieu of flowers, memorial contributions may be made to woundedwarriorproject.org.