Texas Supreme Court advisory

Contact: Osler McCarthy, staff attorney for public information
512.463.1441 or click for email

June 27, 2008
COURT NAMES KENNON PETERSON
NEW RULES ATTORNEY TO REPLACE JODY HUGHES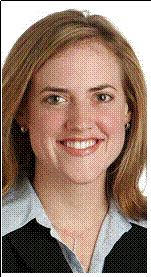 Former Texas Supreme Court law clerk Kennon Peterson, a Baker Botts associate, will join the Court as rules attorney on July 7.
Peterson, a University of Texas law graduate who clerked for Chief Justice Wallace B. Jefferson in 2004-05, will succeed Jody Hughes. Hughes is leaving to return to the Attorney General's Solicitor General's Office. Hughes joined the Court in October 2005.
"Kennon distinguished herself as a law clerk for the Court and now as an attorney for Baker Botts," said Justice Nathan L. Hecht, the Court's rule liaison. "Her litigation experience provides a great foundation for work in developing and refining court rules in Texas."
As rules attorney, she will be charged with working with Justice Hecht and the Supreme Court Advisory Committee in drafting and working on approving Texas Rules of Civil Procedure and Texas Rules of Appellate Procedure, as well as administrative and other rules.
Peterson is a Phi Beta Kappa graduate of the University of Texas, where she studied psychology with a business concentration.
In March she was named a "Rising Texas Star" in Texas Monthly magazine.