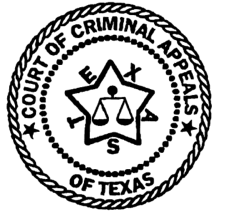 IN THE COURT OF CRIMINAL APPEALS
OF TEXAS
---
NO. 74,361
---
JOSE LUIS VILLEGAS, Appellant
v.
THE STATE OF TEXAS
---
ON DIRECT APPEAL
FROM NUECES COUNTY
---
Holcomb, J., delivered the opinion of the Court, in which Keller, P.J., and Price, Johnson, Keasler, Hervey, and Cochran, JJ., joined. Meyers, J., joined the opinion except its discussion of points of error three and four, with which he concurred in the result. Womack, J., concurred in the result.
O P I N I O N
In May 2002, a jury convicted appellant of capital murder. Tex. Penal Code Ann. § 19.03(a). Pursuant to the jury's answers to the special issues set forth in Texas Code of Criminal Procedure Article 37.071, §§ 2(b) and 2(e), the trial judge sentenced appellant to death. Art. 37.071 § 2(g). (1) Direct appeal to this Court is automatic. Art. 37.071 § 2(h). Appellant raises seven points of error. We affirm.
EFFECTIVE ASSISTANCE OF COUNSEL
In points of error two, three, and four, appellant contends that his trial counsel rendered ineffective assistance. Specifically, appellant complains that his counsel rendered ineffective assistance when he failed to use all fifteen of his allotted peremptory strikes, failed to attempt to qualify as jurors any veniremember with reservations about the death penalty, and failed to utilize his right to individual voir dire afforded by Article 35.17.
The proper standard for reviewing an ineffective assistance of counsel claim was established in Strickland v. Washington, 466 U.S. 668 (1984)(adopted by this Court in Hernandez v. State, 726 S.W.2d 53 (Tex. Crim. App. 1986)). Under Strickland, an appellant must first demonstrate that his trial counsel's performance was deficient. Secondly, he must show that his counsel's deficient performance was so serious that it prejudiced his defense, rendering the trial unfair and the verdict suspect. Strickland, 466 U.S. at 687; Lockhart v. Fretwell, 506 U.S. 364 (1993). In other words, appellant must prove by a preponderance of the evidence that trial counsel's representation fell below an objective standard of reasonableness under prevailing professional norms and that this deficient performance rendered the result of the proceeding unreliable. Strickland, 466 U.S. at 687. Appellate review of defense counsel's representation is highly deferential and presumes that counsel's actions fell within the wide range of reasonable and professional assistance. Bone v. State, 77 S.W.3d 828, 833 (Tex. Crim. App. 2002); Chambers v. State, 903 S.W.2d 21, 33 (Tex. Crim. App. 1995). Further, the analysis is undertaken in light of the "totality of the representation" rather than by examining isolated acts or omissions of trial counsel. Wilkerson v. State, 726 S.W.2d 542, 548 (Tex. Crim. App. 1986), cert. denied, 480 U.S. 940 (1987). The fact that another attorney may have pursued a different tactic at trial is insufficient to prove a claim of ineffective assistance. King v. State, 649 S.W.2d 42 (Tex. Crim. App. 1983).
Under most circumstances, the record on direct appeal will not be sufficient to show that counsel's representation was so deficient and so lacking in tactical or strategic decision-making as to overcome the strong presumption that counsel's conduct was reasonable and professional. Bone, 77 S.W.3d at 833. As this Court recently explained, rarely will the trial record contain sufficient information to permit a reviewing court to fairly evaluate the merits of such a serious allegation: "[i]n the majority of cases, the record on direct appeal is simply undeveloped and cannot adequately reflect the failings of trial counsel." Id. A reviewing court can frequently speculate on both sides of an issue, but ineffective assistance claims are not built on retrospective speculation; rather, they must "be firmly founded in the record." Id.
The record in the instant case is not sufficiently developed on appellant's claims of ineffective assistance of counsel. For example, the record does not show why the trial court conducted voir dire as it did or whether the parties had any agreements concerning voir dire. From the information available to us, we can only speculate as to why counsel acted or failed to act as he did, and such speculation is beyond the purview of this Court. Id.; Ex parte Torres, 943 S.W.2d 469, 475 (Tex. Crim. App. 1997); Jackson v. State, 877 S.W.2d 768, 771-72 (Tex. Crim. App. 1994)(Baird, J., concurring). Without more, we must presume that counsel acted pursuant to a reasonable trial strategy. Id. Points of error two, three and four are overruled.
CONSTITUTIONALITY OF DEATH PENALTY SCHEME
In his first point of error, appellant asserts that "he was denied his rights under the Eighth and Fourteenth Amendments of the United States Constitution because the Texas death penalty statute fails to give a jury the option of imposing a sentence of life without the possibility of parole." Citing Penry v. Lynaugh, 492 U.S. 302, 330 (1989), Ford v. Wainwright, 477 U.S. 399, 405 (1986), and several statutes from states other than Texas, appellant argues that the Texas death penalty scheme is unconstitutional because evolving standards of decency demand that capital sentencing authorities be permitted to consider imposing a sentence providing for life without parole as an alternative to the death penalty. Without this option, he contends the death penalty amounts to cruel and unusual punishment. This Court has addressed and rejected this precise argument. Arnold v. State, 873 S.W.2d 27, 39-40 (Tex. Crim. App. 1993), cert. denied, 513 U.S. 830 (1994). Appellant's first point of error is overruled.
Appellant complains in his fifth point of error that he was denied his rights under the Fifth, Eighth, and Fourteenth Amendments to the United States Constitution "because the instructions given at the punishment phase misled the jury regarding the effect of a 'no' vote by a single juror." In other words, appellant asserts that the provision in Article 37.071 that prohibits the court, the prosecutor, the defendant, or the defendant's counsel from informing jurors or prospective jurors of the effect of a failure to agree on the issues is unconstitutional. Art. 37.071 §§ 2(a)(1) and 2(g). This Court has addressed and rejected this argument, and appellant has given us no reason to revisit the issue here. Rousseau v. State, 855 S.W.2d 666, 686-87 (Tex. Crim. App.), cert. denied, 510 S.W.2d 919 (1993). Point of error five is overruled.
In his sixth point of error, appellant claims that the United States Constitution requires the State to bear the burden to prove insufficient mitigation beyond a reasonable doubt. He argues that this is so because eligibility for the death penalty is no longer narrow due to the many different manner and means of committing capital murder under Texas Penal Code § 19.03(a). This Court has previously rejected this claim. Brooks v. State, 990 S.W.2d 278, 288 (Tex. Crim. App. 1999)(and cases cited therein), cert. denied, 528 U.S. 956 (1999). Point of error six is overruled.
Finally, appellant asserts in point of error number seven that he was denied his rights under the Eighth and Fourteenth Amendments to the United States Constitution because the State waived its right to open the arguments at the punishment phase. Appellant did not object to this waiver and proceeded to argue first to the jury. Because he failed to object, appellant has forfeited any potential complaint for appeal. Tex. R. App. P. 33.1. Point of error seven is overruled.
We affirm the judgment of the trial court.
Delivered February 18, 2004
En banc
Do Not Publish
1. Unless otherwise indicated, all references to Articles refer to the Code of Criminal Procedure.