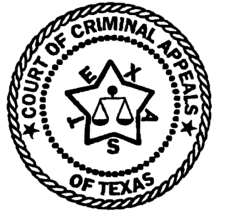 IN THE COURT OF CRIMINAL APPEALS

OF TEXAS




---
Nos. 74, 673, 74,674 and 74,675
---
EX PARTE LARRY WAYNE HUTTO, JR., Applicant
---
ON APPLICATION FOR A WRIT OF HABEAS CORPUS
FROM HARDIN COUNTY
---
Per curiam.
O P I N I O N
This is an application for a writ of habeas corpus forwarded to this Court pursuant to the provisions of Article 11.07, V.A.C.C.P. Applicant was convicted of three offenses of manslaughter and punishment was assessed at thirteen years and four months imprisonment in each cause, to be served consecutively. Applicant's direct appeals were dismissed for want of jurisdiction and no appeal from that determination was taken. Hutto v. State, Nos. 09-00-314-CR, 09-00-315-CR, and 09-00-316-CR (Tex. App. - Beaumont, delivered May 2, 2001, no pet.)
Applicant contends that the trial court improperly cumulated the sentences in these causes because they arose out of the same criminal episode and were prosecuted in the same criminal action. See V.T.C.A., Penal Code, Section 3.03, and LaPorte v. State, 840 S.W.2d 412 (Tex. Crim. App. 1992). The state and the trial court agree that the sentences were improperly cumulated. The record shows a plea of "no contest," but does not reveal whether there was a plea-bargain agreement. We are therefore unable to determine whether the complained-of sentence was appropriately imposed or resulted from error or omission.
Relief is granted. The sentences in cause numbers 14122, 14123, and 14124 from the 356th District Court of Hardin County are vacated, and the causes remanded to the trial court for a new punishment hearing.
En banc
Delivered: November 5, 2003
Do not publish