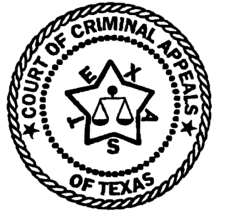 IN THE COURT OF CRIMINAL APPEALS
OF TEXAS
---
NO. 74,732
---
EX PARTE LAURO ENRIQUE ALVEAR, Applicant
---
ON APPLICATION FOR A WRIT OF HABEAS CORPUS
FROM WEBB COUNTY
---
Per Curiam.
O P I N I O N
This is a post-conviction application for a writ of habeas corpus forwarded to this Court pursuant to Article 11.07, V.A.C.C.P. Applicant pleaded guilty to forgery and was placed on community supervision for five years. Subsequently, the trial court revoked Applicant's community supervision and sentenced him to two years in state jail. No direct appeal was taken.
Applicant contends that he has not received credit for the time he was confined in this cause. Applicant is not entitled to credit for the time confined before entering his plea, but he is entitled to the time he spent confined pursuant to a motion to revoke his release. See Ex parte Bates, 978 S.W.2d 575 (Tex. Crim. App. 1998); See also Ex parte Harris, 946 S.W.2d 79 (Tex. Crim. App. 1997). The trial court has entered findings that Applicant was incarcerated pursuant to motions to revoke his release for the following periods: from August 6, 2000, to November 2, 2000; and from August 29, 2001 to October 19, 2001. However, the judgment does not reflect this time credit.
Relief is granted in part. The Texas Department of Criminal Justice, Institutional Division, shall credit Applicant for the period of confinement mentioned above, and shall correct their records accordingly.
Copies of this opinion shall be sent to the Texas Department of Criminal Justice, Institutional Division.
DO NOT PUBLISH
DELIVERED: September 3, 2003