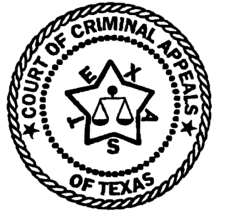 IN THE COURT OF CRIMINAL APPEALS
OF TEXAS
---
NO. 74,765
---
EX PARTE SHEDRIC DEWAYNE FULBRIGHT, Applicant
---
ON APPLICATION FOR A WRIT OF HABEAS CORPUS
FROM BAYLOR COUNTY
---
Per Curiam.
O P I N I O N
This is an application for a writ of habeas corpus transmitted to this Court by the clerk of the trial court pursuant to the provisions of Article 11.07, V.A.C.C.P.
Applicant was convicted of the offense of possession of cocaine and the punishment was assessed at confinement for ten years. Applicant's appeal of the conviction was dismissed for want of jurisdiction. Fulbright v. State, No. 11-02-00157-CR (Tex. App. - Eastland, delivered June 13, 2002, no pet.).
In the present application it is alleged that appellate counsel was ineffective for failure to give timely notice of appeal. The trial court has found that the notice of appeal was timely given and that counsel was not ineffective for that failure. We agree. However, the record before us affirmatively shows that counsel did not continue his presentation of the appeal after his fee was not paid and the Applicant's family told counsel that no further work should be done.
In Steel v. State, 453 S.W.2d 486, 487 (Tex. Crim. App. 1970), we wrote:
When private counsel is engaged, no duty devolves upon the court to appoint counsel in criminal prosecution. However, retained counsel, even one who has not been fully compensated for past services or compensated for further service, cannot wait until a critical stage of the proceedings is reached and bow out without notice to the court and the accused and "frustrate forever accused's right to protect his vital interests." Atilus v. United States, (5 Cir.) 406 F.2d 694.
The record before us shows that counsel was hired by his client's family to prosecute the appeal after being paid a partial retainer. He gave notice of appeal, designated the record and requested a statement of facts. However, when the family could not arrange to pay for either the record or the remainder of the fee the "family" informed counsel's associate that, since they could not afford the remainder of the fee, counsel should do nothing further on the appeal. Counsel did nothing further. There is no indication that the client was ever consulted about this decision or that counsel either sought or received permission to withdraw from the case. Having given notice of appeal retained counsel had the affirmative duty to continue the appeal or seek and receive formal permission from the trial court to withdraw thus allowing different arrangements to be made with regard to appellate representation. His failure to notify the trial court of his decision to withdraw and his apparent failure to consult with his client about this decision constituted abandonment of his client and served to "frustrate forever [the applicant's] right to protect his vital interests." Steel v. State, 453 S.W.2d at 487. Applicant is entitled to relief in the form of an out-of-time appeal. Ex parte Banks, 580 S.W.2d 348 (Tex. Crim. App. 1979).
Habeas corpus relief is granted and Applicant is granted an out-of-time appeal from his conviction in cause number 5043 from the 50th District Court of Baylor County. The proper remedy in a case such as this is to return Applicant to the point at which he can give notice of appeal. For purposes of the Texas Rules of Appellate Procedure, all time limits shall be calculated as if the conviction had been entered on the day that the mandate of this Court issues. We hold that Applicant, should he desire to prosecute an appeal, must take affirmative steps to see that notice of appeal is given within thirty days after the mandate of this Court has issued.
DO NOT PUBLISH
DELIVERED: October 1, 2003