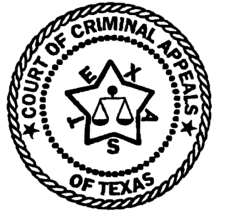 IN THE COURT OF CRIMINAL APPEALS
OF TEXAS
---
NO. 74,767
---
EX PARTE STEVEN DEWAYNE EVANS, Applicant
---
ON APPLICATION FOR A WRIT OF HABEAS CORPUS
FROM POTTER COUNTY
---
Per Curiam.
O P I N I O N
This is an application for a writ of habeas corpus which was transmitted to this Court by the clerk of the trial court pursuant to the provisions of Article 11.07, V.A.C.C.P. Ex Parte Young, 418 S.W.2d 824 (Tex. Crim. App. 1967).
Applicant was convicted of the offense of murder and the punishment was assessed at confinement for forty years in the Texas Department of Criminal Justice, Institutional Division. Applicant's conviction was affirmed on appeal. Evans v. State, 60 S.W.3d 269 (Tex.App. - Amarillo, 2001, no pet.).
In the present petition it was contended, inter alia, that Applicant has been accorded ineffective assistance of counsel in that his attorney failed to notify Applicant of his right to seek review of the Court of Appeals' decision pro se. The trial court, following remand, has entered findings of fact in which it is found that counsel failed in this respect.
Habeas corpus relief is granted and Applicant is granted leave to file an out-of-time petition for discretionary review from his conviction in Cause Number 38,589-B in the 181st District Court of Potter County, Texas. The proper remedy in a case such as this is to allow the applicant to file his petition for discretionary review with the Court of Appeals within thirty (30) days of the issuance of the mandate of this Court in this cause. He may then follow the proper procedures in order that a meaningful review of his conviction may be had. All other allegations raised within the petition are dismissed. Ex parte Torres, 943 S.W.2d 469 (Tex. Crim. App. 1997).
DO NOT PUBLISH
DELIVERED: October 1, 2003