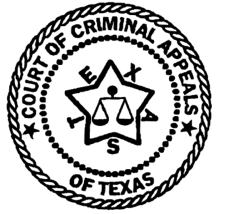 IN THE COURT OF CRIMINAL APPEALS

OF TEXAS




---
NO. 74,807
---
IN RE: 185TH DISTRICT COURT'S
GRAND JURY SUBPOENA

TO JO BETH HAWKINS, PhD,
CONSULTANT TO COUNSEL FOR
THE DEFENDANT IN
STATE V. SUSAN WRIGHT,
CAUSE NO. 0937134,
263RD JUDICIAL DISTRICT
---
ON RELATOR'S MOTION RE-URGING STAY OF TRIAL,
IN LIGHT OF ORAL ARGUMENT, PENDING THE FINAL DISPOSITION
OF THIS MANDAMUS PROCEEDING
---
Per Curiam
O R D E R
Relator's motion for stay of trial is held in abeyance.
No judge or other person may release the challenged material to the representatives of the State of Texas or any other person until Relator has been given a minimum of twenty-four hours (excluding weekends and holidays) notice of intent to release such material.
Delivered: February 18, 2004
Do Not Publish
This is a subsequent application for writ of habeas corpus filed pursuant to the provisions of Art. 11.071, Sec. 5, V.A.C.C.P.
On [Date of Conviction ], applicant was convicted of the offense of [Offense]. The jury answered the special issues submitted and the trial court set punishment at death. Applicant's conviction was affirmed on direct appeal. [Cite].
Applicant presented [Number of allegations] allegations. We reviewed the application and found the first allegation satisfied the requirements of Art. 11.071, Sec.5(a), V.A.C.C.P. The remaining allegations did not so satisfy an exception and were dismissed as an abuse of the writ. We remanded to the trial court for consideration of the first allegation.
The trial court conducted hearings over several days in which the trial court afforded applicant the opportunity to present evidence in support of his claim. The trial court has entered findings of fact and conclusions of law and recommended the relief sought be denied.
This Court has reviewed the record. The findings and conclusions of the trial court are supported by the record and upon such basis the relief sought by the applicant is denied.
IT IS SO ORDERED THIS THE [Day of month (Number of day)] DAY OF [Month of order (UC)], [Year of order (4 digit year)].
Do Not Publish