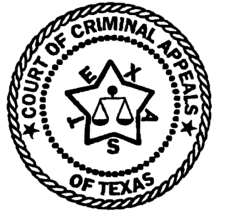 IN THE COURT OF CRIMINAL APPEALS
OF TEXAS
---
NO. 74,823
---
EX PARTE NICHOLAS DURAN BALLARD, Applicant
---
ON APPLICATION FOR WRIT OF HABEAS CORPUS
FROM GREGG COUNTY
---
Per Curiam.
O P I N I O N
This is an application for a writ of habeas corpus which was transmitted to this Court by the clerk of the trial court pursuant to the provisions of Article 11.07, V.A.C.C.P. Ex Parte Young, 418 S.W.2d 824 (Tex. Crim. App. 1967). Applicant was convicted of aggravated kidnaping, and his punishment was assessed at fifty years confinement. Applicant's appeal was dismissed for lack of jurisdiction.
Applicant contends that his trial counsel rendered ineffective assistance because he failed to advance the affirmative defense of voluntary release of the victim in a safe place at his punishment hearing, which would have reduced the offense from a first degree felony to a second degree felony with a punishment range of two to twenty years imprisonment. This Court finds that Applicant was denied effective assistance of counsel.
Habeas corpus relief is granted. The judgment and sentence in Case Number 28413-B of the124th Judicial District Court of Gregg County are vacated insofar as they find the Applicant guilty of a felony of the first degree and assess punishment. The Applicant is remanded to the custody of the Sheriff of Gregg County for further punishment-stage proceedings.
A copy of this opinion shall be sent to the Department of Criminal Justice, Institutional Division.
DO NOT PUBLISH
DELIVERED: November 5, 2003