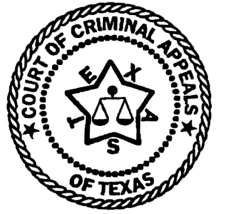 IN THE COURT OF CRIMINAL APPEALS

OF TEXAS
---
NO. 74,899
---
EX PARTE CHARLES RAY HARRIS, Applicant
---
ON APPLICATION FOR A WRIT OF HABEAS CORPUS
FROM HARRIS COUNTY
---
Per Curiam.
O P I N I O N
This is a post-conviction application for a writ of habeas corpus filed pursuant to Article 11.07, TEX.CODE CRIM.PROC. Applicant was convicted of possession of more than four grams of heroin and punishment was assessed at thirty-five years imprisonment after Applicant was found to be a habitual offender. Appeal was dismissed because boilerplate language in the waiver form included a waiver of appeal which had not been excised. Harris v. State, No. 01-01-170-CR (Tex.App. - Houston [1st] delivered September 21, 2001, no pet.).
Applicant contends that he was denied his right to a meaningful appeal when his counsel failed to delete language waiving appeal. The trial court entered findings of fact and conclusions of law in which it found both parties and the court had agreed Applicant could appeal denial of pretrial motions, but language waiving appeal was not deleted from the waiver form signed by Applicant. See Alzarka v. State, 90 S.W.3d 321 (Tex.Crim.App. 2002). The trial court has recommended that an out-of-time appeal be granted.
Relief is granted. Applicant is entitled to an out-of-time appeal in cause number 839355 in the 337th Judicial District Court of Harris County. This cause is returned to that point in time at which Applicant may give written notice of appeal so that he may then, with the aid of counsel, obtain a meaningful appeal. For purposes of the Texas Rules of Appellate Procedure, all time limits shall be calculated as if the sentence had been imposed on the date that the mandate of this Court issues. We hold that should Applicant desire to prosecute an appeal, he must take affirmative steps to see that written notice of appeal is given within thirty days after the mandate of this Court has issued.
DELIVERED: February 18, 2004
DO NOT PUBLISH