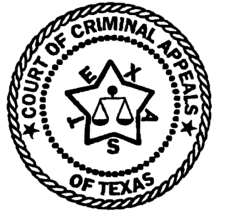 IN THE COURT OF CRIMINAL APPEALS
OF TEXAS
---
NO.73,993
---
TOMMY LYNN SELLS, Appellant
v.
THE STATE OF TEXAS
---
ON DIRECT APPEAL
FROM VAL VERDE COUNTY
---
Johnson, J.,
filed a concurring and dissenting opinion.
O P I N I O N
I respectfully dissent to the disposition of points of error six through nineteen for the reasons stated in my opinion in Standefer v. State, 59 S.W.3d 177, 186-87 (Tex. Crim. App. 2001). As to the remainder of the points of error, I concur in the judgment of the Court.
Johnson, J.
Delivered: March 12, 2003
En banc
Publish