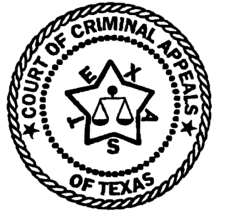 IN THE COURT OF CRIMINAL APPEALS
OF TEXAS
---
NO. 094-01
---
BRUCE WAYNE CORBIN, Appellant
v.
THE STATE OF TEXAS
---
ON APPELLANT'S PETITION FOR DISCRETIONARY REVIEW
FROM THE SIXTH COURT OF APPEALS
GREGG COUNTY
---
Keller, P.J.,

filed a dissenting opinion in which HERVEY, J., joined.



DISSENTING OPINION

I agree with the concurring opinion that the stop in this case was objectively reasonable. Unlike the concurring opinion, however, I think that the trial court did not err in overruling the motion to suppress. I agree with the Court that the record supports a finding that the officer was, at least in part, exercising his function as a community caretaker in stopping appellant. (1) I would hold that, in such circumstances, the coexistence of a non-community caretaking motive does not invalidate the stop.

At a suppression hearing, the trial judge is the sole trier of fact and judge of the credibility of the witnesses and the weight to be given their testimony. (2)

Here the trial court made no findings of fact. In such circumstances, appellate courts are to view the evidence in the light most favorable to the trial court's ruling and assume that the trial court made implicit findings of fact that support its ruling, as long as those findings are supported by the record. (3)

The record in this case supports a finding that the officer stopped appellant in part for community caretaking reasons.

On direct examination, the following occurred:

Q. So based on the - - what offense did you pull him over for?

A. The offense title was fail to yield road.

Q. And basically we sometimes refer to as failure to maintain single lane?

A. That's correct.

Q. Oftentimes, Officer, when someone has failed to maintain a single lane, what is that an indication of or causes concern?

A. Well, at this time of the morning I was concerned that Mr. Corbin had possibly been drinking or was falling asleep. Coupled with the fact that he left his lane of travel, he was traveling at a speed of, I believe, 52 miles per hour in a 65-mile-per-hour speed zone, which is quite a whole lot less.

On redirect, the officer testified to the following:

Q. ... You said one of the reasons you pulled him over was potentially intoxicated driver?

A. Yes.

Q. Was another concern you had - - I think you testified on direct examination was also just driver safety?

A. That's correct.

Q. And what was that concern about?

A. Well, as he was coming up the hill, I was sitting at the Mount Pisgah Overpass. And there is some awful large concrete columns there that, you know, if in fact he would have left his lane of travel, shortly after he did the first time, it was a chance he could have had a collision. It was definitely not a safe move crossing the lane.


As long as the stop pursuant to the community caretaking function is not a mere subterfuge for investigation, the coexistence of investigatory and caretaking motives should not invalidate the stop. (4) Looking at the record in light most favorable to the trial court's ruling, the record supports a finding that Officer Benson's exercise of his community caretaking function was not merely a pretext for investigation.

I respectfully dissent.

Keller, Presiding Judge

Publish

Filed: June 5, 2002

1. See majority opinion at 7.

See State v. Ballard 987 S.W.2d 889, 891 (Tex. Crim. App. 1999).

3. See State v. Ross, 32 S.W.3d 852, 855 (Tex. Crim. App. 2000).

4. SeeUnited States v. Rodriguez-Morales, 929 F.2d 780, 787 (1st Cir. 1991); But see People v. Ray, 21 Cal. 4th 464, 981 P.2d 928, 938 (Cal.

1999) (stating that any intention of engaging in crime-solving activities will defeat the community caretaking exception even in cases of mixed motives).