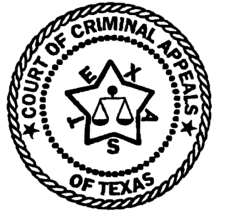 IN THE COURT OF CRIMINAL APPEALS
OF TEXAS
---
NO. 412-99
---
PHILLIP GEORGE O'HARA, Appellant
v.
THE STATE OF TEXAS
---
ON APPELLANT'S PETITION FOR DISCRETIONARY REVIEW
FROM THE FOURTH COURT OF APPEALS
JIM WELLS COUNTY
---
Mansfield, J.,
delivered the concurring opinion.
C O N C U R R I N G O P I N I O N
The facts of this case are largely undisputed. DPS Trooper Muhler, while on routine patrol alone near Premont, Texas, stopped appellant's tractor-trailer truck because the truck's side marker lamps were malfunctioning. It was 3:30 AM at the time of the stop and the area where the stop occurred is very rural. Trooper Muhler told appellant to get his paper work and to meet him at the patrol car. He also told appellant to leave his belt knife in the cab of his truck. (1)
Once appellant arrived in front of the patrol car, Trooper Muhler told him he could sit inside the patrol car but that he would first have to pat down appellant to make sure appellant had no weapons. Trooper Muhler testified he always patted down persons before allowing them into his patrol car "for his own safety." While doing a pat down of appellant, Trooper Muhler felt a hard metallic object in appellant's left front pocket, which turned out to be a clip inside a bag of marihuana. Appellant was arrested for possession of marihuana and then for possession of cocaine after he was observed dropping packets of cocaine on the ground.
Generally, a police officer may search a suspect where there is reason to believe a suspect is armed and dangerous and the suspect is suspected of a violent crime or dealing in large amounts of drugs. However, for minor offenses, such as the traffic offense for which appellant was initially stopped, there must be other circumstances present. These circumstances may, but not necessarily, include: a bulge in the suspect's pocket, information the suspect was known to have carried a weapon, an aggressive attitude of the suspect, or some other factor requiring the officer to turn away from the suspect and thus leaving himself vulnerable. See 4 LaFave, Search and Seizure, § 9.5(a) at 252 (1996).
In the present case, the following factors were present:
(1) Trooper Muhler was on patrol by himself.
The location of the stop was rural, and assistance, had Trooper Muhler needed it, was not nearby.





Appellant did have a weapon, though it was in plain view and appellant removed it at Trooper Muhler's request.





Trooper Muhler, while completing his paperwork, had to divert his attention from appellant and thus was left vulnerable should appellant have attempted to attack him, particularly within the close quarters of his patrol car.




Given the above facts and circumstances, Trooper Muhler's pat-down of appellant was objectively reasonable. See United States v. Douglas, 964 F.2d 738, 741 (8th Cir. 1992); White v. State, 874 S.W.2d 229, 234 (Tex.App.-Houston [14th Dist.] 1994); Michigan v. Long, 463 U.S. 1032, 1050, 103 S.Ct. 3469, 3481 (1983). The admission by Trooper Muhler that he always pats down individuals before allowing them in his patrol car, while perhaps objectively unreasonable in some instances, was not in this instance. The applicable test is whether the pat-down is objectively reasonable, not whether the officer testifies he was actually in fear of his safety. LaFave, supra, at 253. United States v. Baker, 47 F.3d 691, 693-694 (5th Cir. 1994). See also, United Stated v. Tharp, 536 F.2d 1098, 1101 (5th Cir. 1976), overruled in part on other grounds, United States v. Causey, 834 F.2d 1179 (5th Cir. 1987).
Finally, it should be noted appellant fully consented to the pat-down search. The search would have never occurred had appellant simply declined Trooper Muhler's invitation to enter the patrol car.
Nothing in the record indicates appellant was under compulsion to enter the patrol car, nor were there any circumstances (e.g., bad weather) that a reasonable person would have found to have overridden the freedom of choice to stay outside the patrol car and thereby avoid being subject to a pat-down search.
With these comments I join the opinion of the Court.
DELIVERED SEPTEMBER 20, 2000
PUBLISH
1. The knife was in plain view and hung from appellant's belt. The record does not indicate the type and size of the knife.