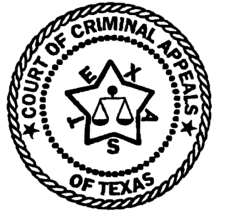 IN THE COURT OF CRIMINAL APPEALS
OF TEXAS
---
NO. 0558-01 & 0559-01
---
WILLIAM S. WORTHINGTON, Appellant
v.
THE STATE OF TEXAS
---
ON STATE'S PETITION
FOR DISCRETIONARY REVIEW
FROM THE FOURTEENTH COURT OF APPEALS
HARRIS COUNTY
---
The
opinion of the Court was delivered
per curiam.
O P I N I O N
A jury convicted Appellant of murder and assessed his punishment at forty years. The trial court later revoked Appellant's probation for burglary and assessed punishment at ten years, cumulated with the murder sentence. The Court of Appeals held that the cumulation order was improper under Article 42.08 (a), V.A.C.C.P.,due to the order of the convictions. It modified the cumulation order and affirmed the conviction as reformed. Worthington v. State, 38 S.W.3d 815 (Tex. App. -- Houston [14th Dist.] 2001).
The State filed a petition for discretionary review, contending that the Court of Appeals erred by holding that the trial court's cumulation order was improper. At the time the Court of Appeals handed down its opinion, it did not have the benefit of this Court's decision in Pettigrew v. State, __ S.W.3d. __ No. 1417-99 (Tex. Crim. App., delivered June 20, 2001).
Accordingly, we grant the State's petition for discretionary review, vacate the Court of Appeals' judgment, and remand this cause to that court in light of Pettigrew.
DELIVERED: September 12, 2001
PUBLISH