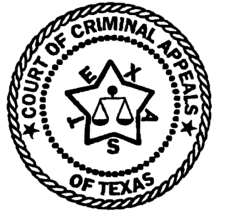 IN THE COURT OF CRIMINAL APPEALS
OF TEXAS
---
NO. 587-01
---
HAROLD MCCLINTON, JR., Appellant
v.
THE STATE OF TEXAS
---
ON STATE'S PETITION FOR DISCRETIONARY REVIEW
FROM THE FOURTEENTH COURT OF APPEALS
HARRIS COUNTY
---
The opinion was delivered per curiam.
Cochran, J.
filed a concurring opinion.
Hervey, J.
filed a dissenting opinion in which Johnson, J.
joined.
O P I N I O N
Appellant was convicted of possession of cocaine and sentenced to twelve years in prison. Twenty days after his conviction and sentencing, the trial judge modified McClinton's sentence to ten years in prison. The Court of Appeals affirmed. (1)
We granted the State's petition for discretionary review to address whether a trial court has the power to reform a defendant's sentence after the defendant has already begun serving the sentence. We have determined that our decision to grant review was improvident. Therefore, the petition is dismissed.
DATE DELIVERED: December 10, 2003
PUBLISH McClinton v. State, 38 S.W.3d 747, 751 (Tex. App.--Houston [14th Dist.] 2001).