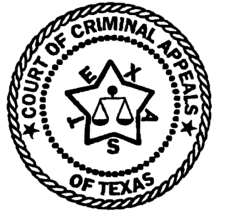 IN THE COURT OF CRIMINAL APPEALS
OF TEXAS
---
NO. 878-00
---
CORBETT HALL JR., Appellant
v.
THE STATE OF TEXAS
---
ON STATE'S CROSS-PETITION FOR DISCRETIONARY REVIEW
FROM THE SECOND COURT OF APPEALS
WICHITA COUNTY
---
The opinion was delivered per curiam.
O P I N I O N
Hall received a life sentence for aggravated sexual assault. The Court of Appeals held that during the closing argument of the punishment phase, the State improperly commented on Hall's failure to testify. (1) As a result, the Court of Appeals reversed and remanded this case to the trial court for a new punishment hearing. (2)
We granted the State's petition for discretionary review to address whether the Court of Appeals erred in finding that there was a comment on Hall's failure to testify. We have determined that our decision to grant review was improvident. Therefore, the petition is dismissed.
DATE DELIVERED: May 30, 2001
PUBLISH
1. Hall v. State, 13 S.W.3d 115, 120 (Tex. App. - Ft. Worth 2000). Id.