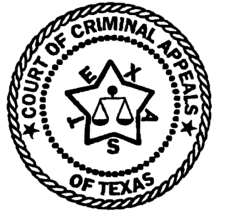 IN THE COURT OF CRIMINAL APPEALS
OF TEXAS
---
NO. 1115-03 & 1116-03
---
ERNEST LEE KING, Appellant
v.
THE STATE OF TEXAS
---
ON APPELLANT'S PETITION FOR DISCRETIONARY REVIEW
FROM THE FIRST COURT OF APPEALS
HARRIS COUNTY
---
Keller, P.J.,
filed an opinion concurring in the refusal of the petition.
CONCURRING OPINION
Judge Cochran's opinion makes a number of valid points. Those who draft petitions for discretionary review would do well to comply with the rules of appellate procedure and the dictates of Degrate v. State (1) in order to avoid the possibility that an insufficient petition will impede or prevent review of the issues in the case.
Nevertheless, I would point out that noncompliance does not automatically preclude the Court or a judge from reviewing the merits of a petition. When the merits of a petition are presented sufficiently, I do not vote to refuse for noncompliance. In this case my decision to refuse review is based upon the merits of the petition.
KELLER, Presiding Judge
Date filed: November 12, 2003
Publish
1. 712 S.W.2d 755 (Tex. Crim. App. 1986).