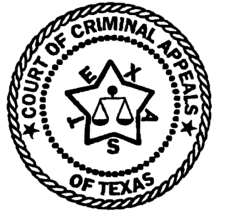 IN THE COURT OF CRIMINAL APPEALS
OF TEXAS
---
NOS. 1194-99 & 1195-99
---
SCOTTY LYNN TAYLOR, Appellant
v.
THE STATE OF TEXAS
---
ON DISCRETIONARY REVIEW
FROM THE SIXTH COURT OF APPEALS
HOPKINS
COUNTY
---
Womack, J., filed a dissenting opinion, in which Meyers and Price, JJ., joined.
We granted discretionary review of the Court of Appeals' decision that the appellant did not have an overnight guest's right to privacy in the premises where evidence was seized during a search of his luggage. There are two threshold issues that the Court of Appeals did not address.
One is whether the question was preserved for review. Preservation of error is a systemic requirement. (1) Ordinarily a first-level appellate court should review the record on its own motion to determine whether the appellant properly preserved the points of error for review. (2) Our rules require that a claim of error must be based on a timely, specific objection. (3) It does not appear that the appellant argued in the trial court that he was an overnight guest. Therefore, rather than dismiss the petition, we should grant review of this question on our own motion, (4) vacate the judgment of the Court of Appeals, and remand the case to that court for consideration of that issue.
Such a remand would give the Court of Appeals the opportunity to consider the second threshold question: whether evidence that was admitted during the trial should be considered on the question of whether the trial court's pre-trial ruling was erroneous. (5)
En banc.
Delivered September 12, 2001.
Publish. Jones v. State, 942 S.W.2d 1, 2 n.1 (Tex. Cr. App. 1997). Ibid. See Tex. R. App. P. 33.1(a)(1); Tex. R. Evid. 103(a)(1). See Tex. R. App. P. 67.1. See Rachal v. State,, 917 S.W.2d 799, 809 (Tex. Cr. App. 1996); Hardesty v. State, 667 S.W.2d 130, 135 n.6 (Tex. Cr. App. 1984).