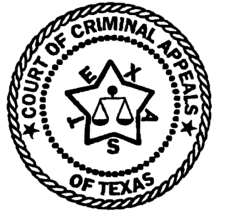 IN THE COURT OF CRIMINAL APPEALS
OF TEXAS
---
NO. 1305-00
---
MICHAEL GREGORY ROBLES, Appellant
v.
THE STATE OF TEXAS
---
ON DISCRETIONARY REVIEW
FROM THE FOURTEENTH COURT OF APPEALS
HARRIS
COUNTY
---
Womack, J., filed a concurring opinion, in which Johnson, J., joined.
I join the Court's opinion. I write only to point out that a dissenting opinion is incorrect to say, "Since the prior convictions were an element of the offense, … judgments of those convictions prove nothing more than an element of the offense and are not unfairly prejudicial." Post at -- (Keasler, J., dissenting).
The element of the offense to which the dissent refers is that "the person has previously been convicted … (2) two times of any other offense relating to the operating of a motor vehicle while intoxicated." (1) The indictment almost always alleges details of the convictions, such as the date of the conviction, the court in which the conviction was entered, and the docket number of the case. But these are not elements of the offense; they are alleged only to give notice to the defendant.
The judgments that were entered in DWI convictions will contain not only the date, docket number, and court, but also the names of the attorneys, the plea, whether a jury heard the case, the submission of the evidence, the verdicts or findings, the punishment, the sentence, the date of the offense, credit for time served, and other information. (2) If there was a plea bargain, the terms of it will appear. (3) If there was probation, the length and conditions of community supervision will appear. (4) If the sentence was cumulated with another sentence, that information will appear. (5) These things are required by statute; to know that such information will be in every judgment, it is not necessary to refer to judgments that were attached to briefs in this case.
These things are no more elements of the offense of DWI, than an autopsy report is an element of the offense of murder. To say that the judgments of conviction prove nothing more than an element of the offense is simply incorrect.
En banc.
Date filed 2002.
Publish. See Tex. Code Crim. Proc. art. 42.01, § 1. See id., § 1(20). See id., § 1(10). See id., § 1(19).