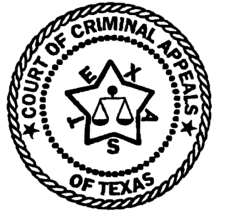 IN THE COURT OF CRIMINAL APPEALS
OF TEXAS
---
NO. 1321-99
---
BILLY LEE WALTER, Appellant
v.
THE STATE OF TEXAS
---
ON STATE'S PETITION FOR DISCRETIONARY REVIEW
FROM THE THIRD COURT OF APPEALS
TOM GREEN COUNTY
---
Meyers, J.,
delivered this concurring opinion.
CONCURRING OPINION
The Court of Appeals conceded the initial stop of appellant's vehicle pursuant to a traffic violation was valid because the officer had "an objective basis for stopping the truck." Walter v. State, 997 S.W.2d 853, 857 (Tex. App.-Austin 1999). The Court of Appeals also agreed that further detention of appellant pursuant to that violation was valid as well. Id. But the Court of Appeals concluded that the officer needed an additional reason, "other than the initial traffic violation, to continue to detain appellant and call for the canine sweep." Id.
The Court of Appeals erred in considering the officer's level of suspicion in calling for the canine sweep. The fact that the officer called for the canine search before he had the requisite level of suspicion does not invalidate the later canine search, which was by then conducted with probable cause based upon the marijuana that had been validly seized pursuant to plain view. The initial stop was valid. Continued detention during the warrant check was valid. Regardless of whether the officer was justified in calling for a canine search during the stop, the officer had an objective basis to be where he was when he observed the marijuana in plain view. The seizure of the marijuana was proper, giving the officer probable cause to search appellant and the rest of the truck.
With these comments, I join the opinion of the Court.
Delivered September 20, 2000
Publish