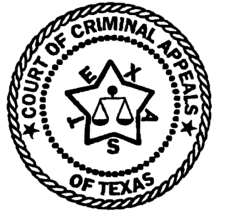 IN THE COURT OF CRIMINAL APPEALS
OF TEXAS
---
NO. 1841-00
---
BRYAN ROLAND HOITT, Appellant
v.
THE STATE OF TEXAS
---
ON APPELLANT'S PETITION FOR DISCRETIONARY REVIEW
FROM THE SIXTH COURT OF APPEALS
UPSHUR COUNTY
---
The opinion of the Court was delivered per curiam.
O P I N I O N
Bryan Roland Hoitt was convicted of assault on a public servant and sentenced to five years in prison. The Court of Appeals affirmed. Hoitt v. State, 28 S.W.3d 162 (Tex. App. - Texarkana 2000).
We granted discretionary review to address whether the Court of Appeals misinterpreted our decision in Ex parte San Migel, 973 S.W.2d 311 (Tex. Crim. App. 1998). We have determined that our decision to grant review was improvident. Therefore, the petition is dismissed.
DATE DELIVERED: December 12, 2001
PUBLISH