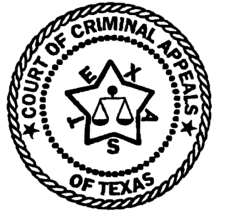 IN THE COURT OF CRIMINAL APPEALS
OF TEXAS
---
NO. 2444-01
---
CHARLES W. MIZELL, JR., Appellant
v.
THE STATE OF TEXAS
---
ON APPELLANT'S PETITION FOR DISCRETIONARY REVIEW
FROM THE FOURTH COURT OF APPEALS
BEXAR COUNTY
---
Johnson, J.,
filed a dissenting opinion.
O P I N I O N
In Texas, a Class A misdemeanor is punishable by "a fine not to exceed $4000, confinement in jail for a term not to exceed one year, or both such fine and confinement." (1) No minimum fine or minimum term of confinement is specified.
The jury chose to convict appellant of official oppression, but also chose to assess as punishment neither the fine nor the term of confinement available to it under § 12.21. We cannot know why. Perhaps, the jury saw the mere fact of conviction of official oppression as sufficient punishment. Perhaps it was confused. Perhaps it saw a $2000 fine as sufficient for both charged offenses. Perhaps it decided that the state had proven its allegations beyond a reasonable doubt, but that the charged behavior was too minor to concern it; lex non curat de minimis.
Regardless of its reasons, the jury has chosen a sentence which falls within the specified limits. A fine of $0 does not exceed $4000, nor does no jail time exceed one year confinement. The statute speaks only in terms of maximums; unlike other statutes, such as those governing felonies and driving while intoxicated, there are no specified minimums. If a jury may assess a fine and no confinement, and if it may assess confinement and no fine then if, as here, a jury assesses no fine and no jail time, both possible components of a permissible sentence are still within the limits prescribed by the Legislature. How, then, is such a sentence illegal or unauthorized?
I submit that, while we might wish for a jury to assess punishment in terms of time or money, the statute does not require it. I respectfully dissent.
Johnson, J.
Filed: November 5, 2003
En banc
Publish