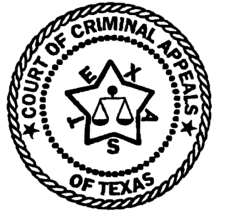 IN THE COURT OF CRIMINAL APPEALS
OF TEXAS
---
NO. 73,453
---
EX PARTE SAMUEL ROSS MCPHERSON, Applicant
---
ON APPLICATION FOR A WRIT OF HABEAS CORPUS
FROM CHAMBERS COUNTY
---
Womack, J., filed a dissenting opinion in which Keller, J., joined.
Elsewhere I have expressed my view of the statutory terms that the Court construes today.
After 1995, the procedures of Article 11.07, Sections 3-7, apply only to an application in which the applicant seeks relief from a non-capital felony judgment. See id., Section 1. When Section 1 is kept in mind, most of the perceived difficulty with Section 4 disappears. Section 4 restricts a subsequent application that is filed after "an initial application challenging the same conviction." If we follow Section 1 and apply those restrictions only to applications that seek relief from a felony judgment, every (or almost every) subsequent application will follow "an initial application challenging the same conviction."
In other words, Section 1 and Section 4 should be construed in harmony. An initial application should be admitted to the post-conviction procedure only if (under Section 1) it "seeks relief from a felony judgment," and it will be an application that was "challenging the conviction" in the terms of Section 4. There is no reason to suppose, as the Court does today, that the Legislature wanted to create a class of post-conviction applications under Section 1 that were not subject to the restrictions of Section 4. Such a supposition is not called for by the language of the statute, and it is manifestly contrary to the intent of the Act of June 7, 1995, which was "to limit a convicted person to 'one bite at the apple'" under Article 11.07. Ex parte Torres, 943 S.W.2d 469, 474 (Tex. Cr. App. 1997). …
We need not develop further the jurisprudence, which began in Ex parte Evans, 964 S.W.2d 643 (Tex. Cr. App. 1998), about subsequent applications that follow initial applications that did not challenge the conviction but were still cognizable under Article 11.07, Section 1. There should not be any such initial applications.
Ex parte Whiteside, 12 S.W.3d 819, 822-23 (Tex. Cr. App. 2000) (Womack, J., concurring).
Today's decision is another development in the Evans jurisprudence, under which the initial post-conviction habeas corpus application under Article 11.07 is said to have "sought relief from a felony judgment," but not to have "challenged the conviction." Because I do not understand the statute to permit such an initial application, I would hold that this subsequent application is barred by Section 4 of the article. I would dismiss it.
En banc.
Delivered December 6, 2000.
Publish.