Board of Law Examiners announces top three scorers on February Texas Bar Exam 

FOR IMMEDIATE RELEASE
April 20, 2022
Contact: Amy Starnes
Director of Public Affairs | Supreme Court of Texas
512-463-1441 | amy.starnes@txcourts.gov
Board of Law Examiners announces top three scorers on February Texas Bar Exam
AUSTIN — The three individuals who scored the highest on the February 2022 Texas Bar Exam are all licensed in other states and are either returning to the Lone Star State or making it their new home.
According to the Board of Law Examiners (BLE), 1,057 examinees took the February Texas Bar exam. Although examinees' scores are confidential, the Supreme Court of Texas liaison to the BLE, by tradition, asks the three highest scorers if they would like to be publicly recognized for their top results. Justice Brett Busby, the court's liaison to the BLE, spoke to each of them shortly after the scores were released on April 15.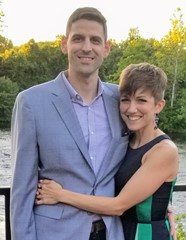 "The Supreme Court of Texas is immensely proud of the achievements of these three individuals," Justice Busby said. "We welcome them to the bar and wish them productive and fulfilling careers in the law."

Hannah E. Shoss, a May 2017 graduate of Southern Methodist University Dedman School of Law, is the top scorer on the February bar exam. Shoss was admitted to the Oklahoma bar in 2017 and worked as an associate attorney with McAfee & Taft in Oklahoma City. A native of Texas who grew up in Nacogdoches, Shoss said she and her husband, Jeffrey, recently relocated to Dallas with their two children. Shoss is currently interviewing with Texas firms and plans to do a mix of general corporate matters and real estate law.
Shoss said her top score was "a huge surprise," adding that studying for the exam with two small children definitely created challenges.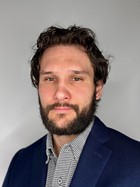 Evan Alexander Barr, a May 2020 graduate of Southwestern Law School in Los Angeles, was the second-highest scorer on the February exam. Barr was admitted to the California bar in 2021 but said he wants to move to Texas for a change of scenery and to join friends in the state. He currently works for Blumberg Law Corporation in Long Beach, California practicing medical malpractice law. He was awaiting the Texas results before launching his job search.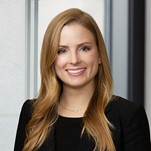 The third-highest scorer on the February exam is Houston-native Olivia Sher, a May 2019 graduate of Tulane University School of Law who was admitted to the California bar in 2021. Sher returned to Texas to be closer to family and currently works for Vinson & Elkins L.L.P., in Dallas practicing federal tax law.
"I am very honored. I did not expect that," Sher said of the results.
The top scorers will be honored at the State Bar of Texas New Lawyers Induction Ceremony on May 13 at Bass Concert Hall in Austin.