Chief Justice Nathan L. Hecht inducted into American Academy of Arts and Sciences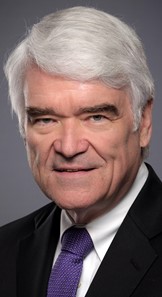 September 13, 2022
Contact: Amy Starnes
Director of Public Affairs
512.463.1441 or email
Chief Justice Nathan L. Hecht was inducted into the American Academy of Arts and Sciences on September 9 and 10 in Cambridge, Massachusetts.
According to the academy, it was founded in 1780 "during the American Revolution by John Adams, John Hancock, and 60 other scholar-patriots who understood that a new republic would require institutions able to gather knowledge and advance learning in service to the public good."
The academy "convenes leaders from every field of human endeavor to examine new ideas, address issues of importance to the nation and the world, and work together 'to cultivate every art and science which may tend to advance the interest, honor, dignity, and happiness of a free, independent, and virtuous people.' "
Members of the organization must be elected for membership. Chief Justice Hecht was elected in 2021. There are more than 13,500 members of the academy.
Academy members work with other experts to create nonpartisan, independent studies and research designed to inform public policy.