Justice Matt Johnson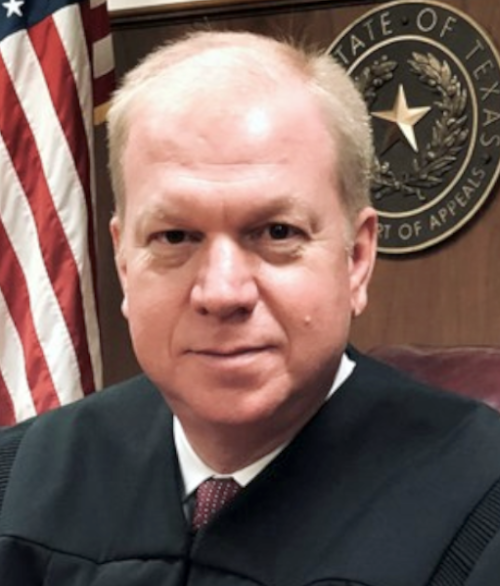 Place 2
Matt Johnson was born and raised in Waco, Texas, and is a fourth generation Texan with deep roots in McLennan and Bosque Counties. He attended Waco public schools and graduated from Richfield High School.  He received his bachelors degree in business administration from Baylor University and his juris doctorate from Oklahoma City University, School of Law.
He was licensed to practice law in 1990 and began his legal career as a briefing attorney at the 10th Court of Appeals. After serving 14 months on the Court, he entered private practice in Waco.  In 1997 he accepted a position as an Assistant District Attorney in the McLennan County Criminal District Attorney's Office.  In 2001 he was appointed to complete a one-year term as a Justice of the Peace in McLennan County.  In 2006 he was elected Judge of the 54th District Court where he served for 14 years before being elected to the 10th Court of Appeals in November of 2020.  He began his first term on the Court January 1, 2021.
He is the recipient of a State Bar of Texas Presidential Commendation and a graduate of the Texas College for Judicial Studies.  He has served on the McLennan County Historical Commission and is currently a director on the Heart of Texas Regional History Fair Board.
Chamber Staff
Staff Attorneys