Justice Gisela D. Triana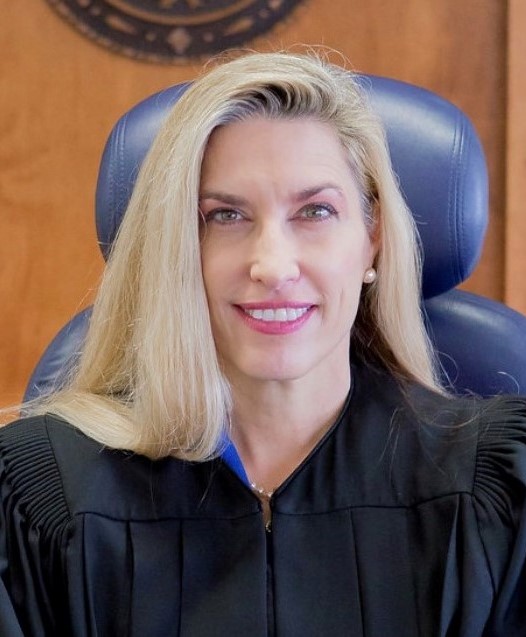 Place 6
Prior to being elected to the Texas Third Court of Appeals in 2018, Justice Gisela D. Triana had served on every level of Texas trial courts. She comes to the Third Court with over 23 years of experience on a trial bench, in both criminal and civil courts. Most recently, Justice Triana served for 14 years as the 200th District Court Judge, presiding over hundreds of cases involving complex civil cases. Before that, Justice Triana served as a Travis County Court at Law Judge. In that Court of criminal jurisdiction, she is recognized for stabilizing the Court's docket and disposing of a massive backlog. Justice Triana has also served as a City of Austin Municipal Court Judge and as a Travis County Justice of the Peace.
Justice Triana began her legal career as a prosecutor in the Travis County Attorney's Office, where her work included representing victims of domestic violence and later served as the Director of the Trial Division in that office. Justice Triana also served as a Staff Attorney in the Texas Secretary of State's Election Division and ran her own private law firm, Hanko & Triana, focusing on criminal and family law.
Justice Triana's service to our community also extends beyond her years of work on the bench. She has participated in Austin Lawyers and Accountants for the Arts, Volunteer Legal Services, Legal Line, the Pro-Bono College, Habitat for Humanity, Special Olympics, the Children's Justice Act Task Force, Travis County Juvenile Board, Travis County Child Protective Services Board, Austin Recovery, and Chaired Middle Earth (helping homeless youth in Travis County).
In 1985, Justice Triana graduated magna cum laude from The University of Texas at San Antonio. She graduated in 1988 from The University of Texas School of Law and has conducted training sessions for judges all over Texas on legal matters such as emergency protective orders, arraignment, magistration, and legal procedures. She has been a faculty member of The University of Texas International Office's U.S. Law Program, which instructs foreign judges and lawyers on United States Law.
When not busy at work, Gisela is a soccer mom who devotes her time and energy to raising, and enjoying tremendously, her five children ranging in ages from 10-24.