Office of Court Administration
OCA Awarded One of Austin American-Statesman's Top Workplaces 2022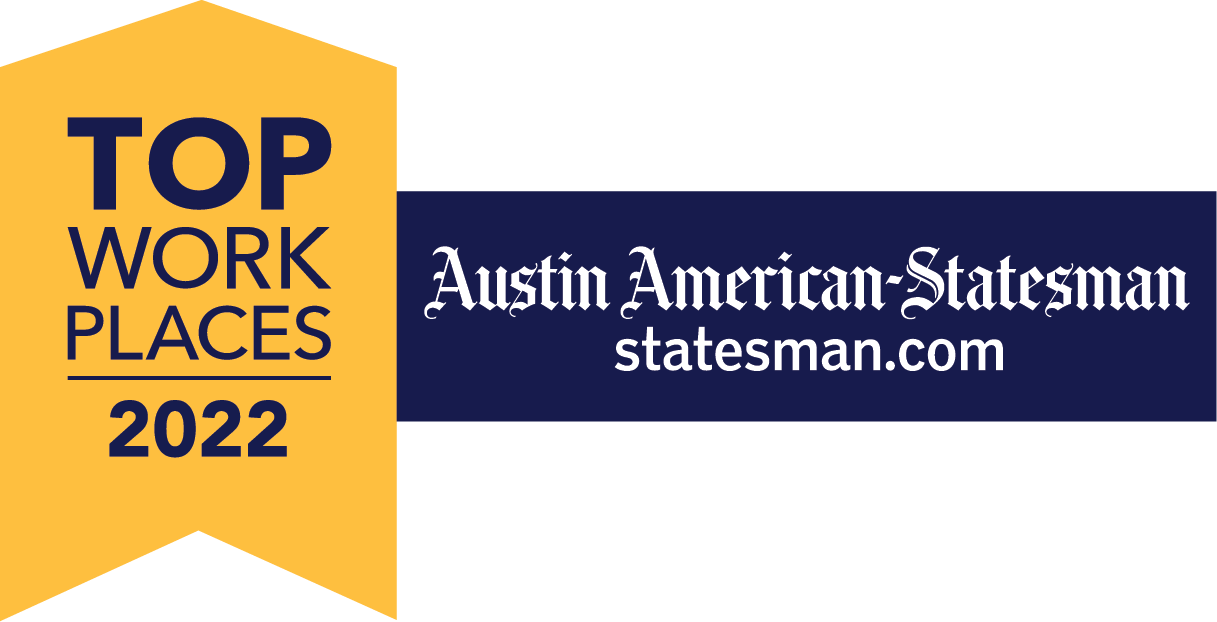 Congratulations to the Texas Office of Court Administration for being honored as one of the Austin area's Top Workplaces by the Austin American-Statesman!
The newspaper presented the 2022 Top Workplaces Awards during its 13th annual presentation in Austin, Texas, on November 2, 2022. According to the American-Statesman press release,
Based on the 2022 survey results, the Austin-area companies that earned the highest marks from their employees are those that value their workers as individuals, allow for a reasonable work-life balance and provide opportunities to learn new skills and grow into larger roles.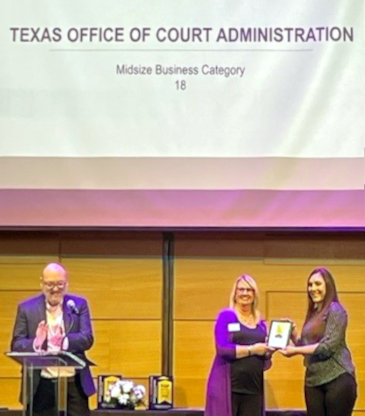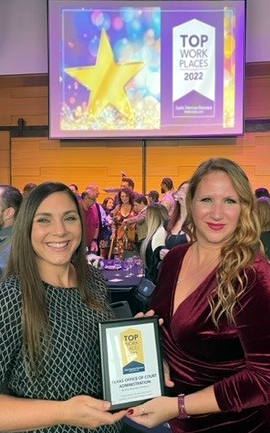 OCA Human Resources extended their congratulations:
This year, over 60,000 Greater Austin employees were surveyed and provided feedback on their place of work. Thank you to everyone that participated in this survey, and for the hard work you do day in and day out. This award would not be possible without each and every one of you and the hard work and dedication you bring to one of the Top Workplaces in Austin!
Administrative Director, Megan LaVoie added,
I am so proud to work with all of you and call OCA home.