Office of Court Administration
OCA Awarded One of NACM Top 10 Court Websites 

Congratulations to the Texas Office of Court Administration, its IT division, web site developers, project manager, steering committee and content editors, and redesign contractor, Ambonare, Inc., for their award-winning work on the Texas Judicial Branch web site!
The National Association for Court Management (NACM) presented the 2015 Top 10 Court Websites Award during its annual conference in Louisville, Kentucky, on July 16.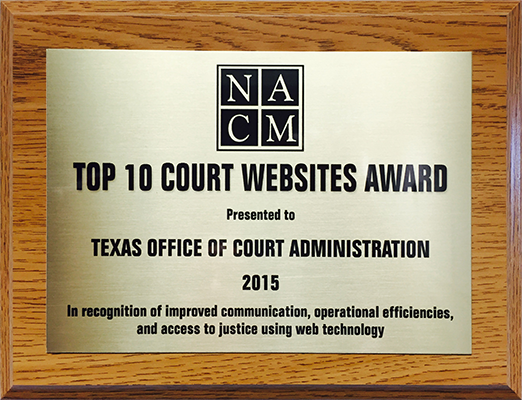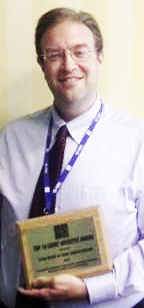 According to the NACM press release,
The awards are given each year to courts that make the best use of web technology to improve court services and access to public records... Criteria include such measures as access to public records, ease of navigation, use of multimedia, and interactive capabilities.