Justice Judy C. Parker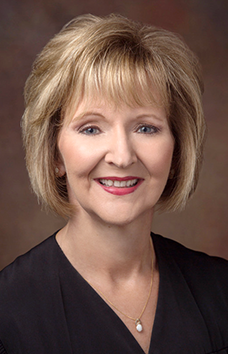 Place 2
Justice Judy Parker was appointed to the Seventh District Court of Appeals for the State of Texas by Governor Greg Abbott on August 17, 2017. At the time of her appointment, Justice Parker was the Judge of County Court at Law #3 in Lubbock.
Justice Parker's service as a judge spans over twenty three years. Prior to joining the Court of Appeals, Parker served as Judge of County Court at Law #3 of Lubbock County from 2008-2017. As a trial judge, she presided over complex cases involving multiple areas of law, including consumer, contract, commercial, personal injury, real estate, family, probate, and guardianship. She served as the Administrative Judge for the Lubbock County Courts at Law from 2014-2016. Parker was the Associate Judge of Lubbock County from 1994-2008, hearing all aspects of family law litigation including child abuse and neglect cases and juvenile detention hearings. She presided over Lubbock County Family Recovery Court, a drug court involving child abuse and neglect cases, from 2008 to 2010.
Justice Parker began her legal career as an associate at Purdom Law Offices, P.C., in Lubbock, practicing general civil litigation in Lubbock and the surrounding counties for more than nine years. She earned her B.A. from Angelo State University, cum laude, in 1982. She received her J.D. from Texas Tech University School of Law in 1985. She is admitted to practice before the United States Supreme Court and the Northern District of Texas.
Throughout her legal and judicial career, Parker has served her community and her profession on both the state and local level. Justice Parker is a founding member, Judicial Master and current President of the Texas Tech University School of Law American Inn of Court, Past President of the Lubbock Area Bar Association and Lubbock County Young Lawyers Association, Life Fellow of the Texas Bar Foundation, past Chair of the Texas Young Lawyers Association, and member of the statewide workgroup on Pro Bono since 2014. Justice Parker is a graduate of Leadership Lubbock, Immediate Past Chair of Lubbock Area United Way Board, sustaining member of the Junior League of Lubbock, member of Southwest Lubbock Rotary Club for twenty years, and member of Lubbock Area Republican Women since 1998. Justice Parker is a member of the State Bar of Texas, Lubbock Area Bar Association, Amarillo Area Bar Association, and Amarillo Republican Women.