Contact Us 
Location / Contact
Tim Curry Criminal Justice Center
401 West Belknap, Suite 9000
Fort Worth, Texas 76196-0211
The Second Court of Appeals is located in the northern end of downtown Fort Worth, Texas on the 9th floor of the Tarrant County Justice Center. The building is North of Interstate 30, and West of Interstate 35-W.
Contact By Telephone
Telephone: (817) 884-1900
Fax: (817) 884-1932
Hours of Operation
Monday - Friday (8:00 a.m. - 5:00 p.m.), except for holidays.
In case of an emergency, filings may be made after normal business hours provided counsel coordinates the filing with the Clerk of the Court or with one of the Justices in accordance with rule of appellate procedure 9.2(a)(2). During the Court's normal business hours, a party can coordinate an after-hours emergency filing by contacting the Clerk of the Court at 817-884-1900 to arrange for a Court staff person to remain in the Clerk's office for a reasonable time to accept an emergency filing or otherwise process a mandamus or emergency motion. Outside of normal business hours, a party may coordinate the processing of such emergency filings by calling the after-hours number listed in the Court's recording at 817-884-1900 or in accordance with rule 9.2(a)(2).
Contact Personnel
Clerk of the Court:  Debra Spisak
Email the Clerk's Office
Parking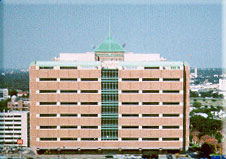 Parking is available at meters along the downtown streets. Meters require payment between 8:00 a.m. and 6:00 p.m. Please see notices on the meters that parking may be prohibited during certain hours of the day. Several pay parking lots are available in the downtown area. The Court does not provide validated or free parking.