Justice Irene Rios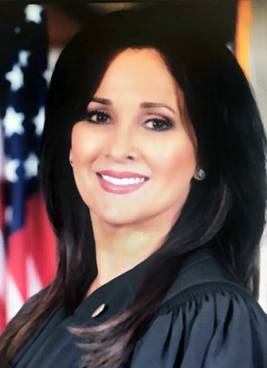 Place 6
Justice Irene Rios was elected to Place 6 on the Fourth Court of Appeals in 2016. Justice Rios graduated from St. Mary's University School of Law in 1990. In 1999, she was appointed by the Bexar County Commissioners Court as Judge of Bexar County, County Court at Law No. 10, where she served for 14 years.
As a trial judge, Justice Rios presided over civil cases involving multiple areas of law, including consumer, contract, employment, tort, and landlord-tenant law. She also assisted with Drug Court and in cases involving the neglect and abuse of children, reviewed appeals of Administrative Law and Municipal Court judicial decisions, and presided over appeals from Justice of the Peace Courts. During her tenure at County Court at Law No. 10, Justice Rios additionally served as the 2007 Administrative Judge for the twelve county courts at law.
Justice Rios has served on the Board of Trustees of St. Mary's University and is a past President of St. Mary's Law Alumni Association and Hispanic Law Alumni Association. She is a Fellow of the Texas Bar Foundation and has served as a Special Master of Major Litigation.
She is married to Raul Rios, and they have four children.
Staff
Staff Attorneys
Craig O'Neil
Tammy Deyton