Retired Justice Jim Wallace, 1928-2017 
TEXAS SUPREME COURT advisory

Contact: Osler McCarthy, staff attorney/public information
512.463.1441 or email

A memorial service for retired Justice Jim Wallace, a former Texas state senator who served on three levels of the Texas judiciary, will be at 10 a.m. Thursday, April 27, at the Riverbend Church in Austin. Wallace died Monday in Austin.
He was 89.
Wallace was judge of the 215th District Court in Harris County and justice on Houston's First Court of Appeals before his election to the Texas Supreme Court in 1980. He resigned September 1, 1988, not quite two years into a second term. Gov. Ann Richards appointed him in 1992 to finish a term on the Texas Railroad Commission. He left the commission in January 1993.
James Price Wallace was born April 8, 1928 – Easter Sunday – in Sidon, Ark., and died Easter Monday. After three years' service in the U.S. Navy, Wallace graduated from the University of Arkansas in 1952, and worked for IBM for two years before entering the University of Houston law school. He finished his law degree in 1957.
He won election to the Texas Senate in 1970 from Harris County, where he practiced law for 18 years until he took the trial-court bench in 1975.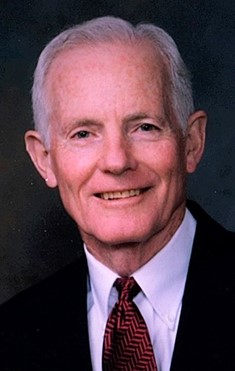 "Jim Wallace was a great judge, a dedicated public servant, and a good man," former Chief Justice Thomas R. Phillips said. "He decided each matter before the Court on its merits, with a profound respect for precedent. He defied characterization as a 'plaintiffs' or 'defense' jurist, even though he served at a time when the Court and the bar were uniquely polarized."
His son, Georgetown attorney Jim Wallace Jr., said his father led and worked by quiet example and with a keen sense of practical application in what he did as a legislator and as a judge. His son pointed to Texas Monthly's description of his father when Wallace was named on the magazine's 10 best legislators in the 1973 session:
"Splendid senator, probably the best of the lot. A quiet, polite Baptist teetotaler, the polar opposite of a flamboyant demagogue," Texas Monthly noted. "Moves slowly and deliberately but always knows exactly what he is doing. An observer in the Senate gallery would never surmise the breadth of his influence from watching him on the floor."
Jim Wallace Jr. said his father, who as a judge married him and swore him in as an attorney, insisted that family conversation never venture into specifics about the law because the son worked for a firm in Houston with cases before the Supreme Court and the court of appeals.
"He worked in two worlds but I think he really liked it better in the judiciary world," his son said.
Survivors include his wife, Martha; a daughter, Jill Wallace Buchanan, a magistrate in Houston; his son; and five grandchildren and five great-grandchildren.
"Jim Wallace served in all three branches of Texas government," Chief Justice Nathan L. Hecht said, "but his demeanor was always that of a judge. His thoughtful leadership made him highly regarded by all."
After his retirement from the Court, Wallace joined San Antonio litigator Luther Soules III in a firm that remains Soules & Wallace. He began to retire in the late 1990s after he was diagnosed with beginning dementia.
Soules hesitated at the thought of how he would write Wallace's epitaph. "Maybe a series of adjectives," he said. "Loyal. I'm talking about absolutely loyal. He was honest. He was loving.
"Fair," he added. "And you could put an 'absolute' in front of any of those."