Justice Bonnie Lee Goldstein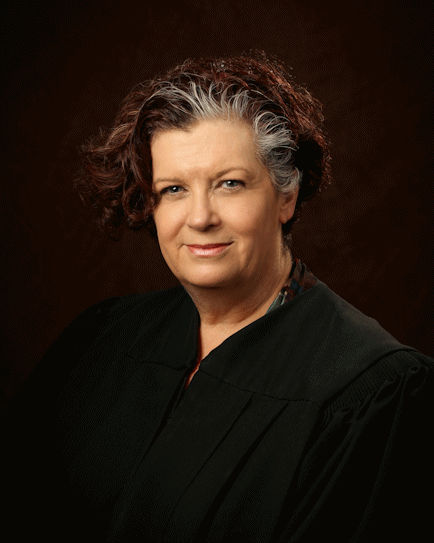 Place 3
Justice Bonnie Lee Goldstein was elected to the 5th District Court of Appeals on November 3, 2020. Prior to her election to the 5th Court, she served as the Presiding Judge of the 44th Judicial District Court in Dallas County.
She commenced her legal career in Dallas with the law firm of Vial, Hamilton, Koch and Knox practicing in a variety of areas including complex commercial litigation, construction, surety, fidelity and state and local government law. For the eleven years prior to her election to the 44th Judicial District Court, Justice Goldstein was a solo practitioner, representing cities as a City Attorney and municipal court prosecutor. In addition, she has served as a Municipal Court Judge for the cities of Cockrell Hill, Dallas, Royse City and the Town of New Hope. In June of 2014, Justice Goldstein was the recipient of the Judge Michael L. O'Neal Outstanding Jurist Award from the Municipal Judges Section of the State Bar of Texas.
Before practicing law in Dallas, she earned her B.A. from Hood College in 1984, with a double major in Law and Society (pre-law) and Spanish, and a J.D. from The George Washington University, The National Law Center in 1990, and licensed in Texas the same year.
In 2017, Justice Goldstein served as the Judicial Director for the Dallas Bar Association.  She has worked with the Dallas Bar Association and Dallas Association of Young Lawyers establish professional development programs for young lawyers such as the Lawyers on Loan Program (prosecutors for local city and county governments) and Civil Second Chair (second chair criminal defense lawyers), as well as volunteered as a mentor in a combined program with the DAYL and Dallas Association of Women Lawyers.  In addition, Justice Goldstein has been working with DBA committees, local law schools and members of the judiciary to provide services to self-represented litigants to navigate within the civil legal system.
Justice Goldstein is fluent in Spanish, having been an exchange student with the American Field Service (AFS) to Costa Rica, and studied a semester abroad in Cadiz, Spain. She was appointed Legal Counselor to the Mexican Consulate in Houston in March of 1998, for her work representing a Mexican National on Death Row.