Martha Greenhill Dies in Austin at 100 
TEXAS SUPREME COURT advisory
Contact: Osler McCarthy
512.463.1441
Martha Greenhill, who with unsurpassed grace fortified her husband Joe R. Greenhill's career as the second-longest-serving justice in Texas Supreme Court history and her own presence in the Austin community and society, died Wednesday in Austin at 100.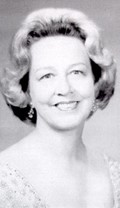 Her family called her "GG."
Services will be at 2:30 p.m.Tuesday, May 8, at St. David's Episcopal Church in Austin, where she was a longtime member.
"Martha was a good friend and great champion of the Texas Supreme Court," Chief Justice Nathan L. Hecht said. "She was a full partner with her husband in his quarter century of service as justice and chief justice and continued to be part of the Court family to the end of her life."
"She was remarkable," former Chief Justice Thomas R. Phillips said. "Always happy, always optimistic and yet possessed of a wicked sense of humor. She was an inspiration to generations of the Court family in many, many ways."
Chief Justice Greenhill, who took his seat on the Court as junior justice in 1957, became chief justice in 1972 and served until his retirement in 1982. When he retired he was then the longest-serving justice in Court history. He died in 2011 at 96.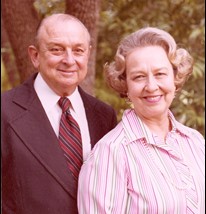 Martha Shuford Greenhill was born in Tyler and was a graduate of Tyler Junior College and the University of Texas at Austin, where she earned her bachelor of arts cum laude when she was 20. She taught elementary school in Austin, was active in the Settlement Club and its Settlement Home for Children, the Junior League in Austin and St. David's Church, where she was a longtime member and served on the altar guild and as a Sunday school teacher. She was a founding member of the Austin Wives Club and an organizing member of the Women's Symphony League.
She and Joe Greenhill were married in 1940. They were married for 70 years
Survivors incliude her two sons, Joe Greenhill Jr. and William D. Greenhill, and her daughter-in-law, Ann Greenhill; grandchildren Emily Greenhill Pierce, Duke Greenhill, Frank Greenhill, and Joe Greenhill V and his wife, Melissa; and four great-grandchildren.
"So long I have loved Joe and Martha Greenhill," said U.S. Circuit Judge Thomas M. Reavley, who served with Justice Greenhill on the Texas Supreme Court from 1968 through mid-1977. "Very special, very dear and we are so grateful."