The Newest Justice Is Sworn in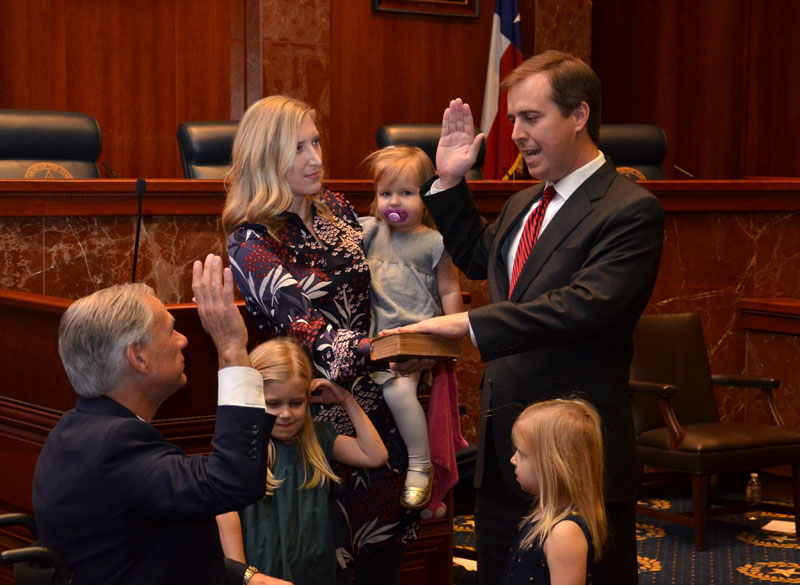 Outgoing Justice Don R. Willett, nominated by President Trump and approved by the Senate for a vacancy on the Fifth Circuit U.S. Court of Appeals, and his replacement on the Texas Supreme Court, James Davis Blacklock, took their oaths Tuesday morning.
Texas Gov. Greg Abbott swore in Blacklock. Abbott appointed Blacklock, most recently the governor's general counsel.
"I wasn't guessing, I wasn't hoping, I wasn't praying," Abbott said. "I knew what kind of justice he would be.
"I would be surprised if there has ever been anybody to serve on the Texas Supreme Court who has been involved in as many appeals to the United States Supreme Court as Jimmy Blacklock. So he is someone who comes to the Court, as they say, with batteries included. He comes prepared to serve from Day One."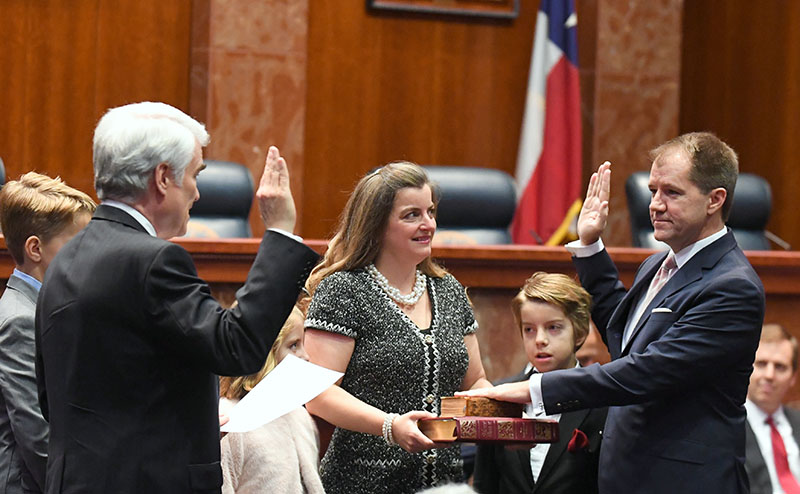 Chief Justice Nathan L. Hecht administered the oath to Willett, who after more than 12 years on the Texas Supreme Court takes his place on the Fifth Circuit, the New Orleans-based federal appellate court with jurisdiction over appeals from U.S. district courts in Texas, Louisiana and Mississippi.
Willett thanked his Court colleagues, as well as Abbott and U.S. Sen. John Cornyn. "A strong judiciary is indeed essential to a strong state and to a strong United States," he told a packed Supreme Court courtroom.
Formal investitures for both Blacklock and Willett will be later.