Justice Liza A. Rodriguez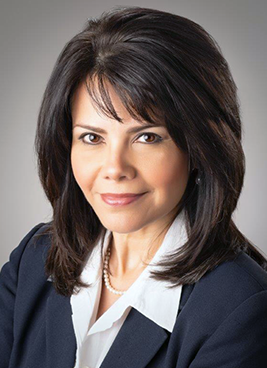 Place 5
Justice Rodriguez was born and raised in the border town of Laredo, Texas. She is a graduate of the University of North Texas and St. Mary's University School of Law. Prior to being elected to her current office in November of 2018, she was a solo practitioner with a focus on Criminal Defense and Family Law.
Justice Rodriguez was also previously elected as a County Court at Law Trial Judge in 2010, during which time she was instrumental in the establishment of the first designated DWI Court in Bexar County. Early in her career she served the community as an Assistant District Attorney for ten years before going into private practice.
She has been honored in Washington D.C. with the Congressional Hispanic Caucus Distinguished Alumnus Award and has been featured on San Antonio's "Rising Stars" radio program. She is currently a member of the San Antonio Bar Foundation and has served as a board member for the Mexican American Bar Association of San Antonio. Justice Rodriguez is the proud mother of two teenagers and is very involved with their extra-curricular activities. She is excited to continue her career in public service.