Justice Charles van Cleef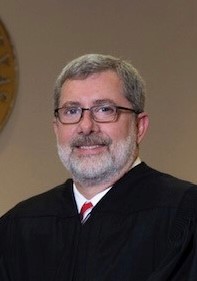 Place 3
Charles van Cleef was born in Fort Worth and raised in Tyler, Texas; he has lived in Longview, Texas for over 20 years.  He received a Bachelor of Arts degree in Economics from the University of Texas at Austin and his Doctorate of Jurisprudence from South Texas College of Law in 1992.  While completing law school, he worked for the federal court in Tyler, Texas, and continued with that court, after graduation and licensure, for several years.  In private practice, Justice van Cleef worked throughout East Texas in State and federal courts, both trial and appellate.
Justice van Cleef's return to public service and judicial career began in April of 2022 when he was appointed to the 6th Court of Appeals by proclamation of Governor Greg Abbott.
Justice van Cleef has been a member of the State Bar of Texas since 1993 and has also been admitted to practice before numerous federal courts, including the Supreme Court of the United States.