Texas Forensic Science Commission
Jarvis Parsons, J.D.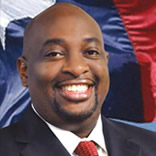 Jarvis Parsons, J.D. of Bryan is the District Attorney of Brazos County. Previously, he served as chief prosecutor of the 272nd District Court and as a faculty advisor and presenter for the Texas District and County Attorneys Association. He is a board member of Scotty's House - Child Advocacy Center, TEEX Central Texas Police Academy Advisory Board, Sexual Assault Resource Center and a member of the College Station Noon Lions Club. Parsons received a Bachelor of Arts in speech communications from McNeese State University and a Juris Doctor from the University Of Maine School Of Law.
Appointment Date: Monday, November 28, 2016
Appointment Expiration: Friday, September 1, 2023