Justice Erin A. Nowell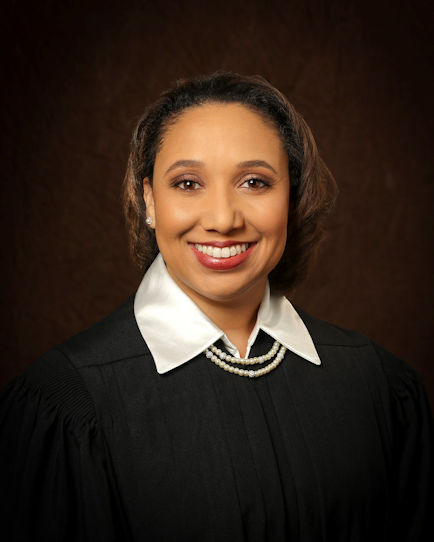 Place 5
Justice Erin Nowell was elected to the Fifth District Court of Appeals in 2018. Justice Nowell is no stranger to prosecuting claims and defending lawsuits, having spent time on both sides of the courtroom. She began her career at a nationally recognized plaintiffs' firm specializing in toxic-tort litigation where she developed the skills to manage and litigate large-scale mass torts.
In 2007, Justice Nowell joined an international firm to explore other avenues of litigation and quickly developed an interest in class action litigation. She cultivated significant experience by participating in the defense of several class action cases in federal courts throughout the country. In early 2010, Justice Nowell returned to a plaintiffs' practice, again specializing in mass torts and catastrophic injury cases.
While in private practice, Justice Nowell was actively involved in the Dallas legal community, serving on various committees and boards. She is a member of the Dallas Bar Association and previously served on its Board of Directors. She has also served as chair of the Public Forum Committee, vice-chair and chair of the Minority Participation committee, vice-chair and chair of the Admissions and Membership committee, and co-chair of the Equal Access to Justice Campaign. She is also a past president of the J.L. Turner Legal Association. 
Justice Nowell was selected as a Texas Monthly Magazine Super Lawyers Rising Star in 2015, 2016 and 2017. She was also named one of the National Bar's Association Top 40 Advocates under 40 in 2016, and received the Texas Women Lawyers' Rising Star Award in 2018. 
Justice Nowell is a graduate of Wake Forest University and the University of Texas School of Law. Her bar admissions include: State Bar of Texas (2003); USDC, Northern District of Texas (2009); USDC, Eastern District of Texas (2009); United States Supreme Court (2016).