Justice Robbie Partida-Kipness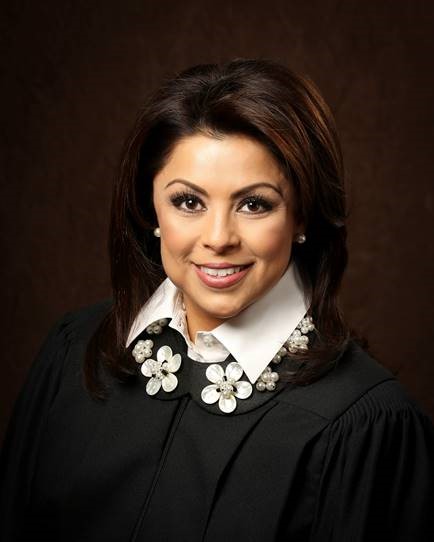 Place 2
Justice Robbie Partida-Kipness was elected to serve on the Fifth District Court of Appeals on November 6th, 2018. Justice Partida-Kipness is the first Hispanic to serve on this court. She received her law degree from St. Mary's University School of Law in 1998 and put herself through law school while clerking for The Law Offices of Jeffrey Anderson in San Antonio focusing on medical malpractice cases in both federal and state court. 
After graduating from law school, Justice Partida-Kipness moved to Dallas to begin her legal career as a civil litigator with the medical malpractice law firm Morgan & Weisbrod, L.L.P. She later joined the law firm Silber Pearlman, L.L.P. where she litigated thousands of products and premises liability cases throughout Texas. She gained extensive experience in settlement negotiations and mediations. In 2008, Justice Kipness opened The Kipness Law Firm, P.C., where she specialized in automobile accidents, premises liability, and medical malpractice cases. She brings 21 years of civil litigation experience to the bench.
In 2020,  Justice Partida-Kipness was appointed to serve on the Supreme Court of Texas Children's Commission. She continues to serve as a Commissioner and serves on the Children's Commission Training Committee. Justice Partida-Kipness has continued to serve on the American Bar Association's Appellate Judges Education Institute Education planning committee since 2020.
Justice Partida-Kipness is also a Texas Bar Foundation Sustaining Life Fellow, Dallas Bar Foundation Life Fellow, an active member in the Dallas Hispanic Bar Association and Texas Latinx Judges. Her passion is mentoring law students and young lawyers.
Justice Partida-Kipness was born and raised in New Braunfels, Texas. She has been married to her law school classmate, Jason Kipness, for twenty-four years and they are proud parents of one son. The three of them enjoy cheering on The University of Texas Longhorns in all sports.